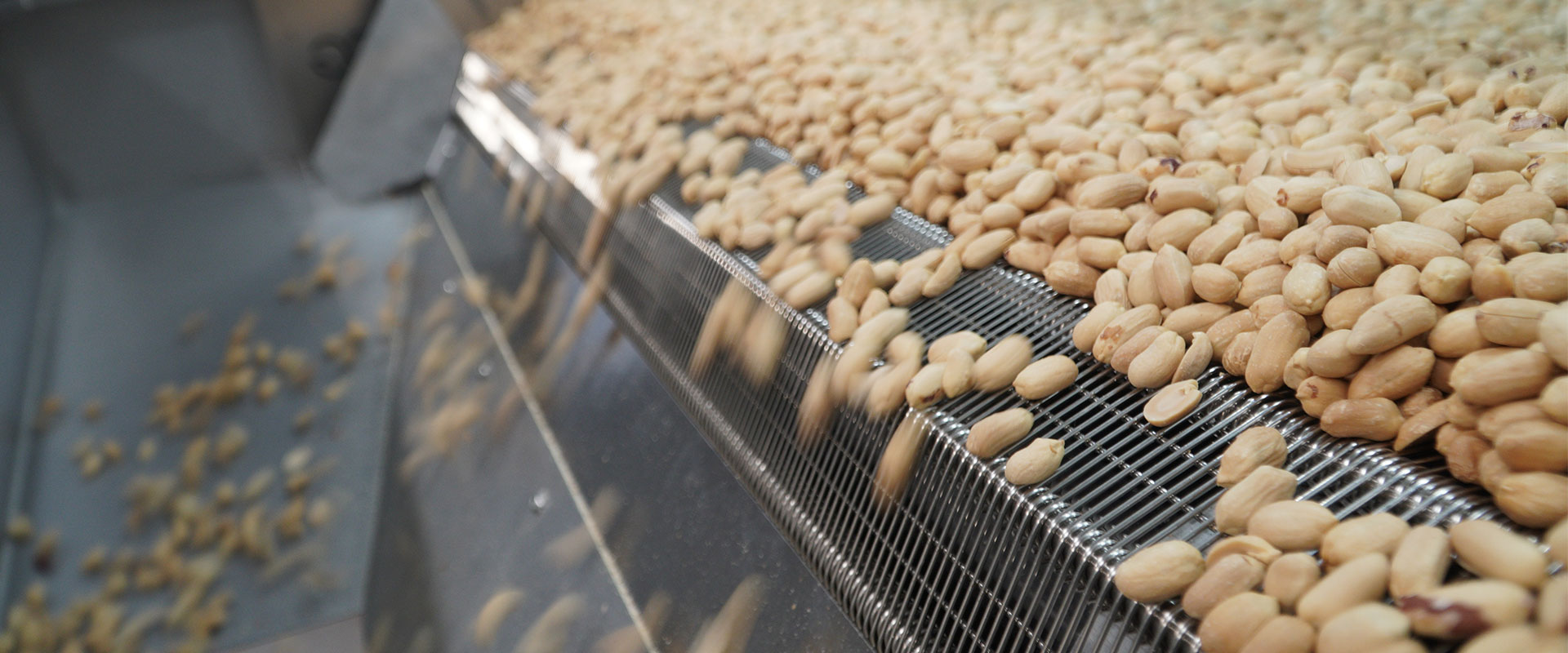 Nuts Roasting And Seasoning Solution
This production line is a complete solution specifically designed for the production of flavored nut foods. The entire series of equipment is made of stainless steel with sophisticated craftsmanship, safe, reliable and efficient.
Contact us
Applications and commodities
This nut roasting line is mainly composed of continuous roasting machines, sorting equipment, cooling equipment, seasoning equipment and packaging equipment, and is specially used for roasting nuts. The unique aroma formed after roasting is supplemented by taste adjustment to meet the needs of people with different tastes.

Our advantage
High quality finished product. Roasting at constant temperature to ensure good taste.
Meet different seasoning process needs.
Fully automated production, seamless connection across the entire line.
Safe, hygienic and easy to clean.
Stable operation and low maintenance cost.
Support customization to meet your special requirements.
Efficient in every step of production
Register now and stay up-to-date with GELGOOG's innovative technologies and exciting news
Sign Up Please fill in your demand information, our engineers will contact you as soon as possible!
Contact Us
Login