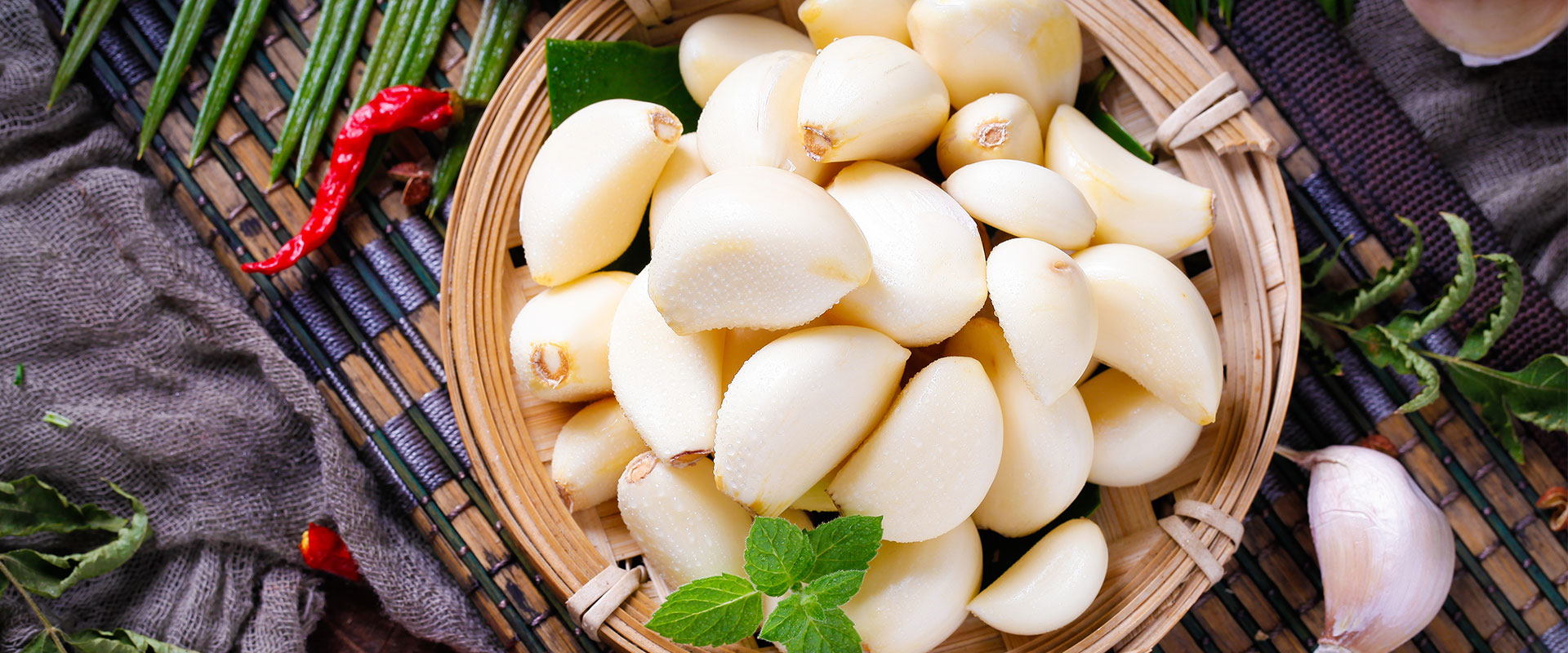 Industrial Garlic Peeling Packaging Processing Solution
The garlic processing solution is specially developed for processing garlic.GELGOOG provides customized garlic processing solutions, including peeling, cleaning, packaging, etc
Contact us
Applications and commodities
The garlic peeling line consists of an elevator, a garlic clove separator, a garlic peeling machine, a garlic cleaning machine, a garlic air dryer, and a garlic packaging machine. The industrial garlic peeling production line uses pneumatic principles to process crushed garlic into garlic without any damage. Garlic cloves can be peeled without soaking in water. It is suitable for most garlic varieties and the peeling rate can reach more than 95%. The output and packaging method of the garlic peeling processing solutions can be customized. It is the most advanced and ideal equipment for garlic processing in food factories.
Our advantage
Quickly remove garlic skin, the peeling rate can reach more than 95%
Good peeling quality and no damage to garlic
The peeling processing line is easy to operate
It adopts skin collection device, which is environmentally friendly and hygienic.
Output and packaging methods can be customized
Reduce time and labor costs.
Efficient in every step of production
Industrial Garlic Peeling Packaging Processing Solution
Register now and stay up-to-date with GELGOOG's innovative technologies and exciting news
Sign Up Please fill in your demand information, our engineers will contact you as soon as possible!
Contact Us
Login