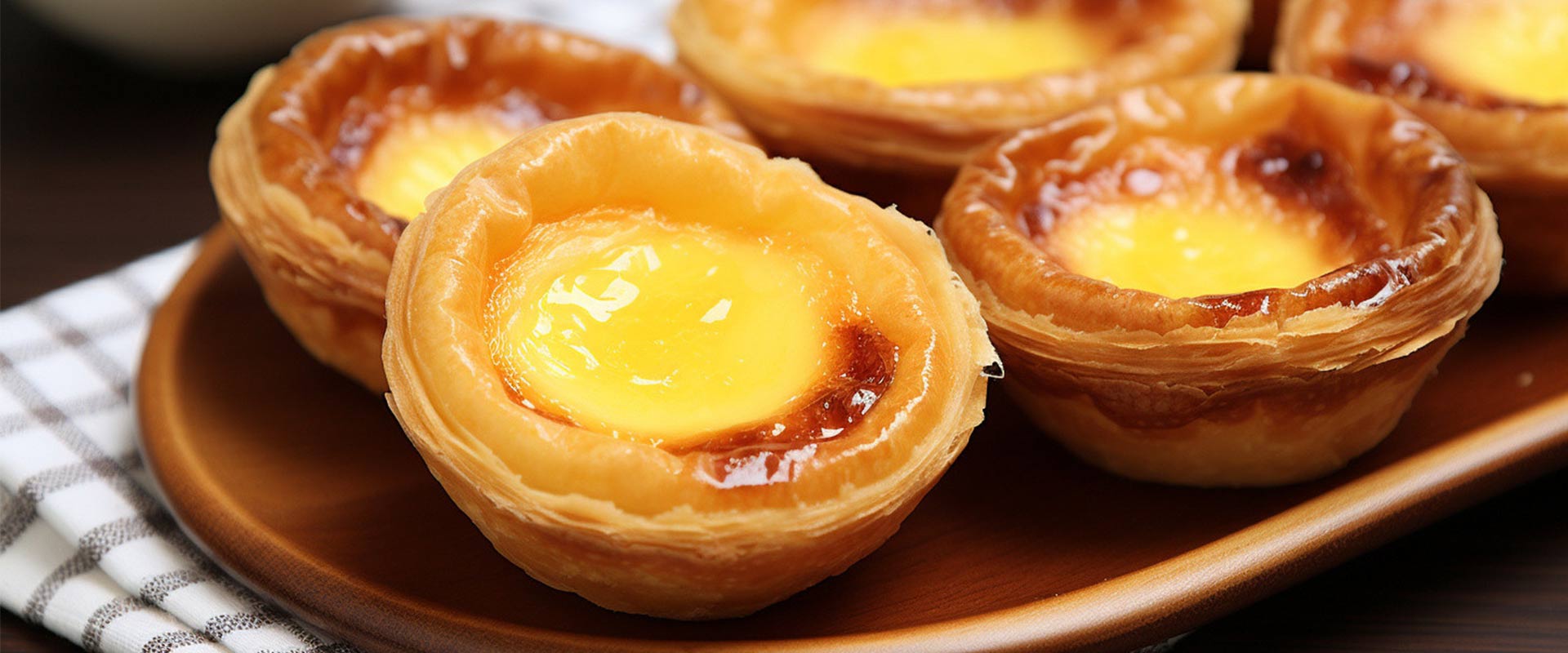 Egg Tart Processing Solution
The egg tart processing solution includes filling machine, tart forming machine, arranging machine, freezer machine and other equipment. It can produce large batches of egg tarts efficiently and automatically.
Contact us
Applications and commodities
Using PLC touch screen control, different molds can be replaced to produce egg tarts of different shapes. The egg tart dough is automatically cut without manual intervention, and the weight error range of each egg tart shell is controlled within 2 grams. This solution uses automated production equipment to ensure stable product quality. It also improves production efficiency and product consistency. Extend product shelf life by freezing egg tarts.
Our advantage
Automated equipment, high production efficiency.
The size of the egg tarts can be adjusted.
With a good molding effect.
Made of stainless steel, easy to clean and maintain.
Using PLC touch screen control, precise control.
Simple operation and easy to use.
Efficient in every step of production
Register now and stay up-to-date with GELGOOG's innovative technologies and exciting news
Sign Up Please fill in your demand information, our engineers will contact you as soon as possible!
Contact Us
Login