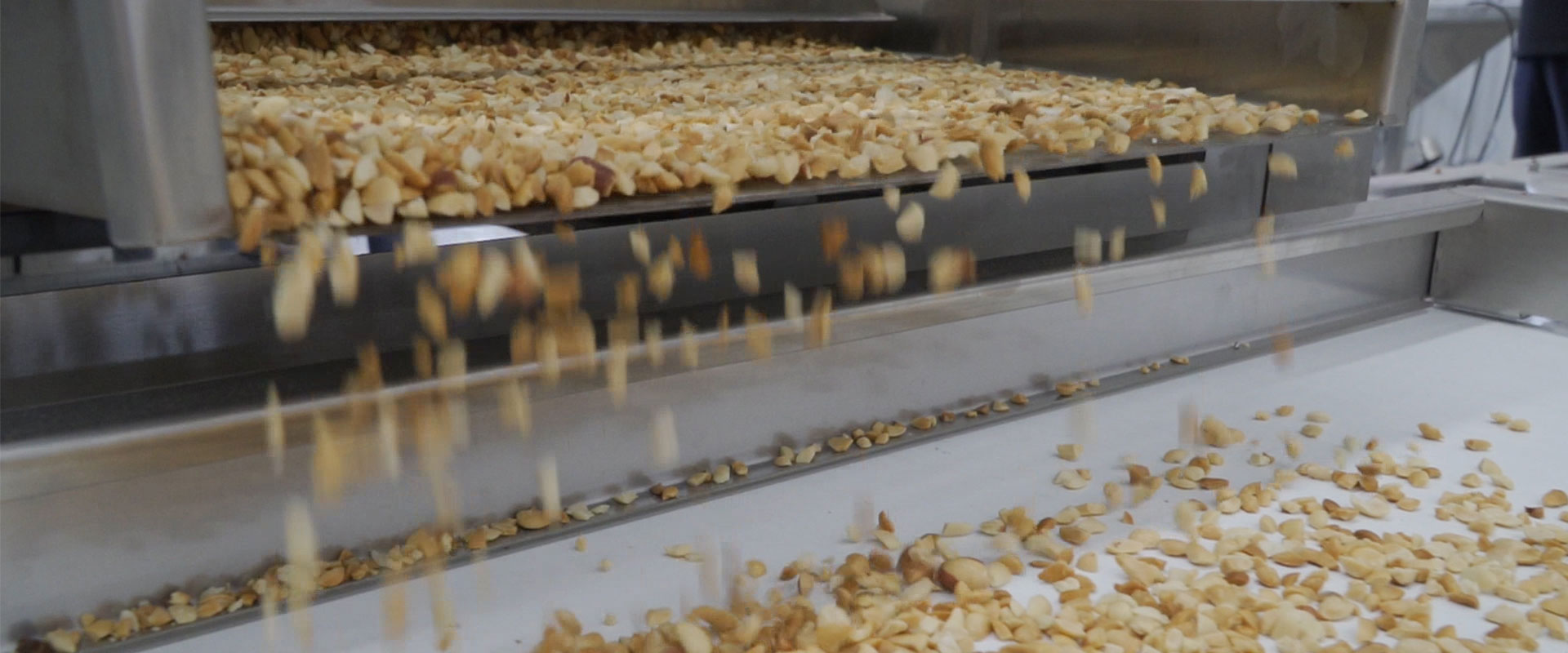 Nuts Roasting and Chopping Solution
This production line is used to produce chopped nuts of various sizes. Continuous production throughout the entire process, centralized control, and efficient operation.
Contact us
Applications and commodities
This nuts roasting and chopping line mainly includes roasting machines, peeling machines, choppers, etc. It is well-made, safe and reliable. Suitable for all kinds of nuts, like peanuts, almonds, hazelnuts, walnuts, pistachios, cashews, macadamia nuts, and other granular materials.
Our advantage
Fully automated, continuous production.
Chopped nuts can be graded into multiple sizes.
Advanced chopping technology, even chopping and less loss.
Widely used, suitable for chopping various nuts.
Stable operation and low maintenance cost.
Support customization to meet your special requirements.
Register now and stay up-to-date with GELGOOG's innovative technologies and exciting news
Sign Up Please fill in your demand information, our engineers will contact you as soon as possible!
Contact Us
Login