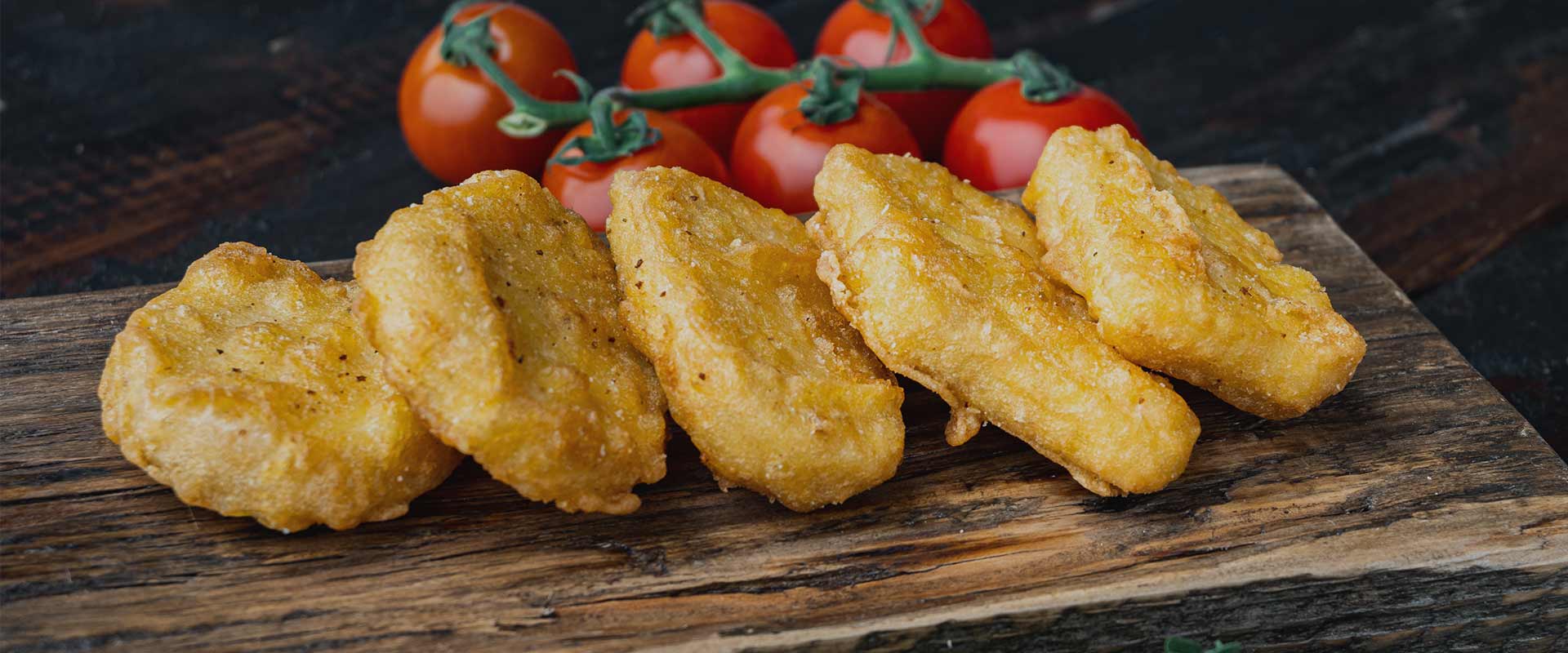 Chicken Nuggets Frying Solution
Customized exclusive egg tart processing solution for you. The whole machine is made of high-quality 304 stainless steel and other food materials, which complies with hygienic standards and HACCP standards.
Contact us
Applications and commodities
This chicken nugget frying solution is an automatically operated production line with all machines are made of stainless steel. The full set of chicken nuggets solution consists of meat cube cutting machine, butter mixer machine, powdering machine, nuggets frying machine, vibrating screen (to do deoiling), wind cooling machine and lifting machine, packaging machine.
Our advantage
Wide range of applications.
Automated operation, saving time and effort.
Easy to replace mold and can be customized.
Stainless steel materials, convenient and hygienic.
The equipment runs smoothly, is sturdy and durable.
It is versatile and can be equipped with
different equipment to form different lines.
Efficient in every step of production
Register now and stay up-to-date with GELGOOG's innovative technologies and exciting news
Sign Up Please fill in your demand information, our engineers will contact you as soon as possible!
Contact Us
Login