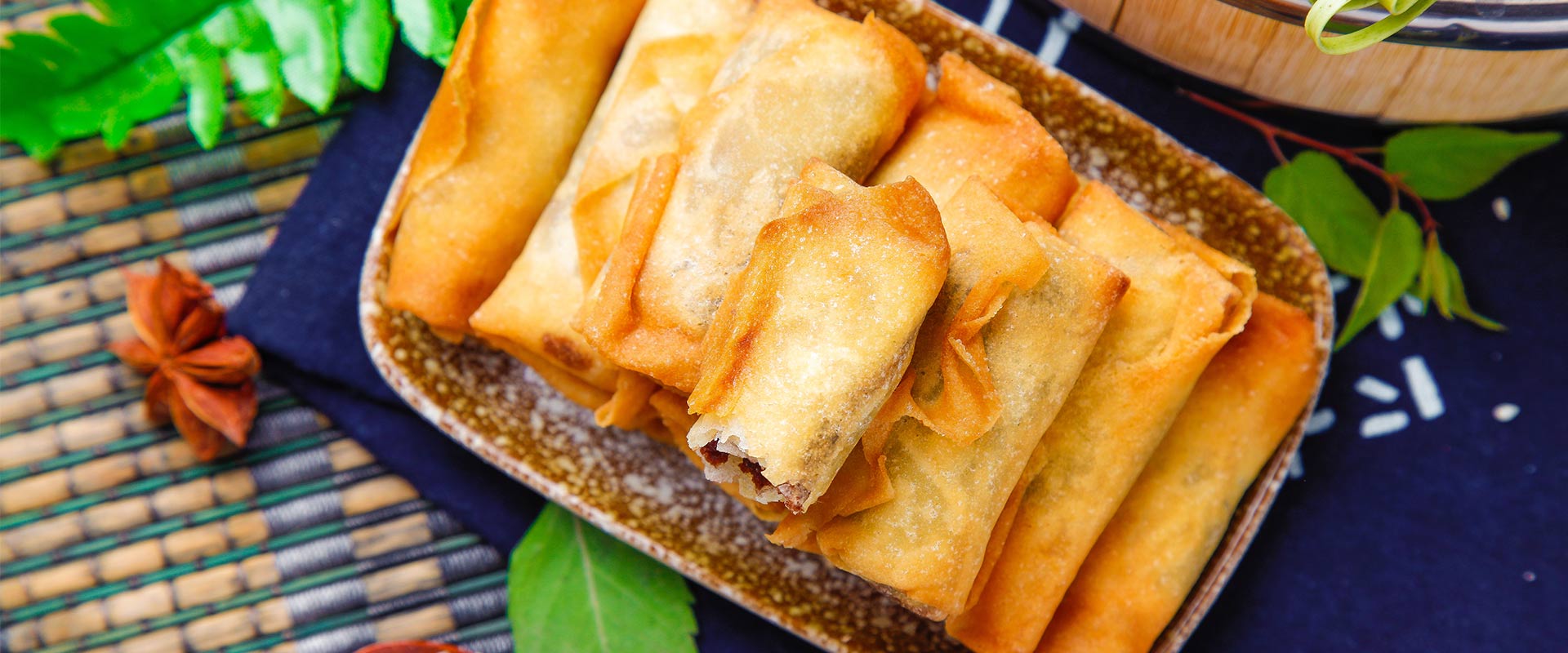 Spring Roll Processing Solution
We are committed to providing industrial complete spring roll processing solutions. From baking spring roll wrappers, stuffing, rolling to freezing spring rolls, all operations are automated.
Contact us
Applications and commodities
This solution can effectively improve the production efficiency and product quality of spring rolls, reduce production costs, and meet the needs of frozen spring rolls of different scales. To meet the production capacity of spring roll manufactures of different scales, the company has developed a fully automatic frozen spring roll processing solution and a semi-automatic frozen spring roll solution. The spring roll solution ensures product consistency and increases production efficiency.
Our advantage
Simple operation and high degree
of intelligence.
Customized according to needs.
Wide range of application.
Energy saving and environmental
protection.
Sturdy and durable, long service life.
Register now and stay up-to-date with GELGOOG's innovative technologies and exciting news
Sign Up Please fill in your demand information, our engineers will contact you as soon as possible!
Contact Us
Login